nO₂ctuelle Line
This nO₂ctuelle line, a genuine concentration of technology for ultra-targeted night-time efficiency.
Lack of sleep, hectic lifestyle, daily aggression put a strain on skin everyday. Night after night, the nO₂ctuelle range with its pleasant fragrance combines the power of anti-ageing stabilized vitamin C with the efficiency of oxygen-like nasturtium extract for visibly revived skin that appears resurfaced with youthful radiance in the morning.
It is the ideal complement to the Youth serums & Youth creams protocol, whether alternative or simultaneously.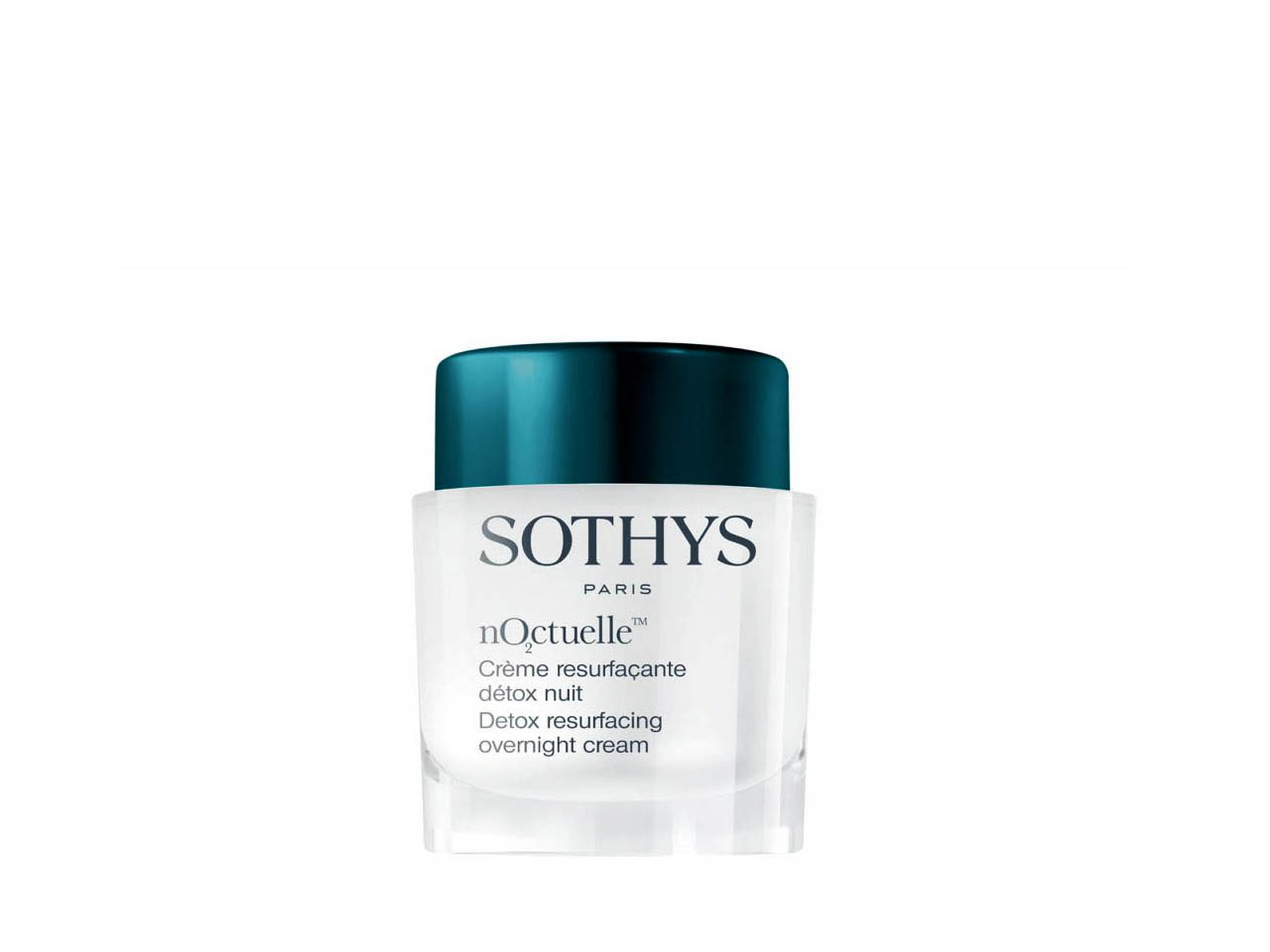 Detox Resurfacing Overnight Cream
50ml
This concentration of technology with a pleasant fragrance acts deep inside the skin to help it erase the visible signs of daytime damage caused by the environment. The skin is smoother as you sleep, and in the morning, appears uncreased ans luminous. Wrinkles are moothed, signs of fatigue seem to be reduced. Youthful radiance appears revived.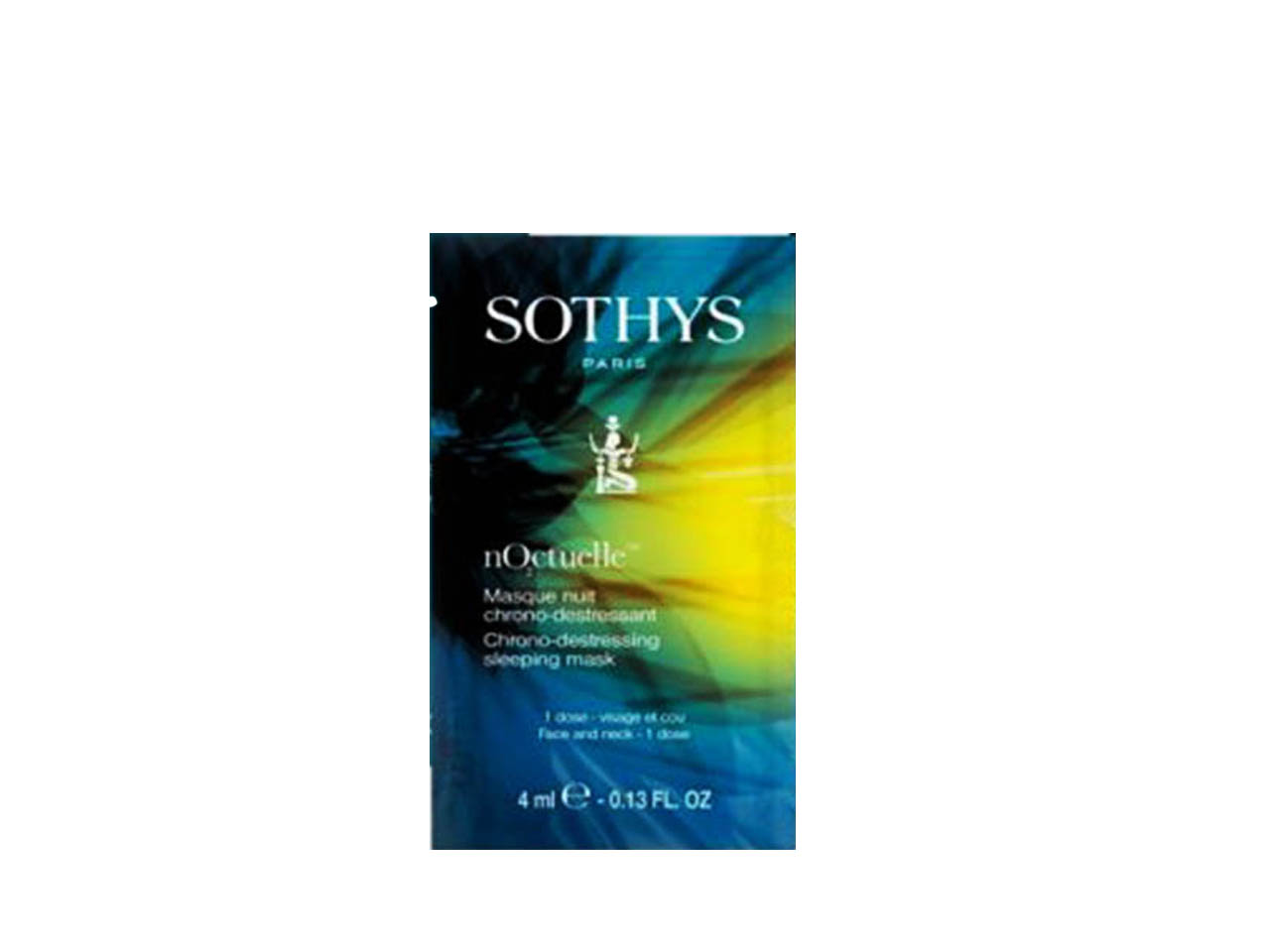 Chrono-Destressing Sleeping Mask
4ml x 8
A formula with a concentration of anti-ageing stabilized vitamin C, oxygen-like nasturtium plant extract, and active ingredients to brighten and restore skin well-being. Apply with exclusive Sothys application technique for optimal results.