Sun Care Line
Solar radiation is radiant enegry emitted by the SUN in different wavelengths. Sothys Advanced Research formulated this new innovation to defend th skin against 3 potent causes – UVA, UVB and Infrared Radiation. It provides 3 level of protection to skin, cells and DNA with an overall defence capacity thus limit the signs of skin ageing induced by solar radiation.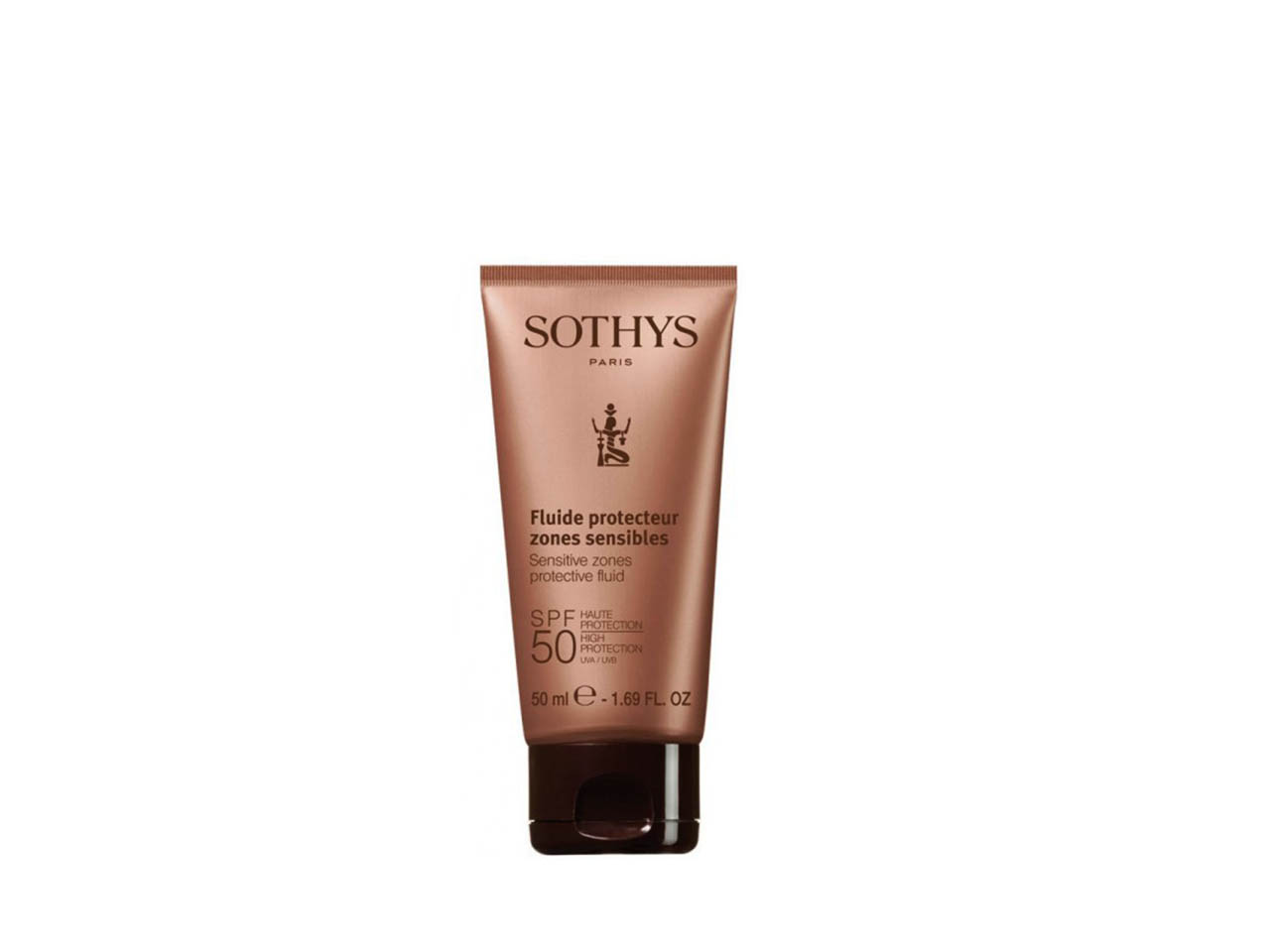 Sensitive Zones Protective Fluid SPF 50
50ml
This fluid-emulsion sun shield protects the skin against solar radiation with optimal prevention for pigmentation. Thanks to the [W.]™+ Complex, it leaves the skin radiant and maintains an even complexion. Fragrance-free.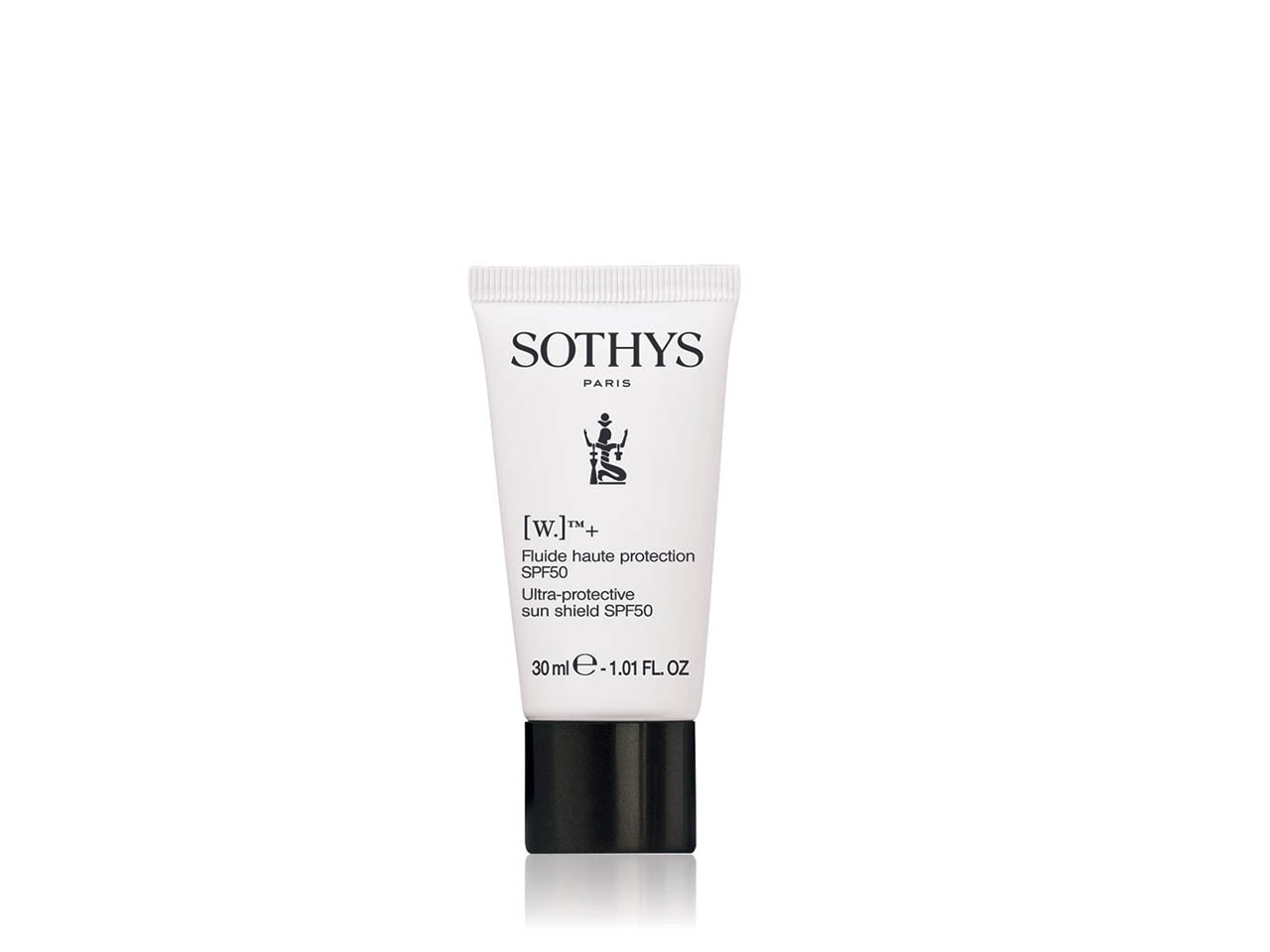 [W.]™+ Brightening Ultra-Protective Sun Shield SPF 50
30ml
This fluid-emulsion provides high protection against solar radiation for the face and most sensitive areas. It protects against UVA, UVB and Infrared Radiation. Fragrance-free.