SYNERGETIC PROGRAMME | HOME CARE. 
A complete range: anti-pollution protection / detox / energy.
The new DETOX ENERGIE™ range therefore boosts the skin's resistance to the environment. It appears to be more luminous, better oxygenated, and boosted; its youthful radiance is restored.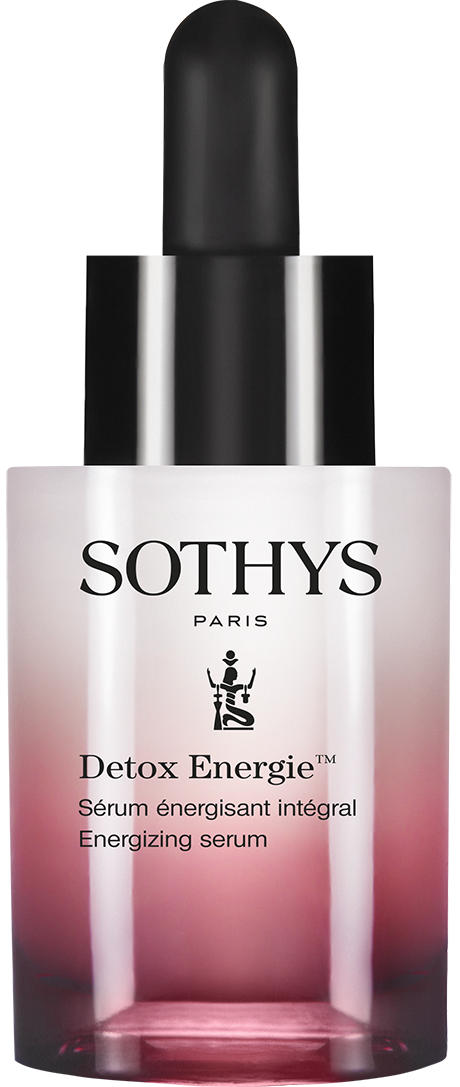 ENERGIZING SERUM
This extremely soft and light serum upon application is also a powerful cocktail of detoxifying, oxygenating and energizing ingredients. Our researchers designed it to help the skin to defend itself in any situation against the harmful effects of environmental stress, which can accelerate skin ageing.
Result: the skin appears depolluted*, fortified and oxygenated. It is younger-looking and its vitality is restored. The complexion is radiant and invigorated.
This ultra-concentrated serum is the perfect booster in your skincare routine: its light texture means that it can be applied before another serum, and has been shown to optimize the efficiency of the cream used with it.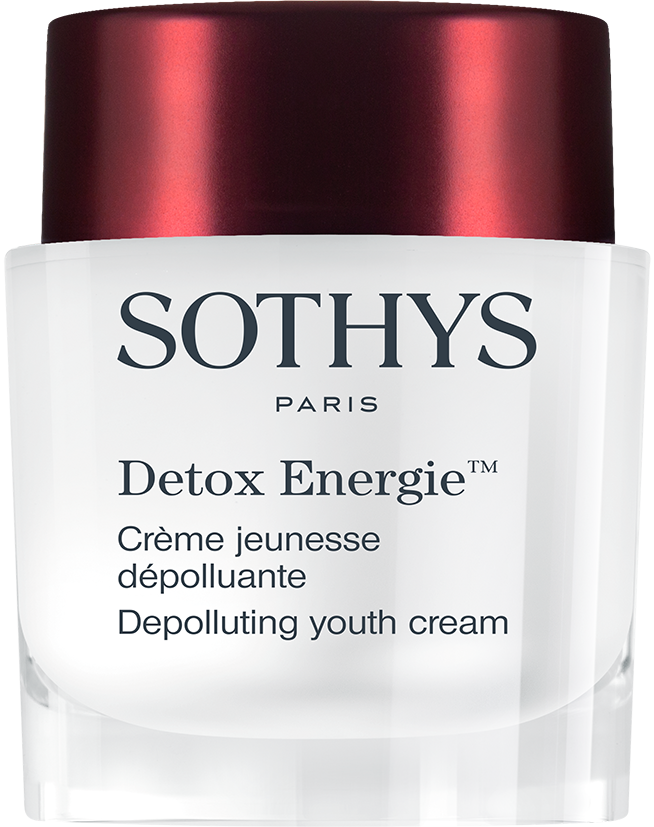 DEPOLLUTING* YOUTH CREAM
Pollution can be a cause of imbalance within the skin's microbiome. The skin weakens and becomes less able to defend itself. A genuine ally against daily aggressions, this anti-pollution*-energizing-rebalancing cream reveals radiance in all skin, even dull and stressed skin.
Its secret: A marine complex that rebalances the skin and helps strengthen its defences, to protect it against everyday environmental stress.
Result: The skin is fortified and detoxified, it is restored to balance and comfort. Its natural radiance is revived, it looks visibly younger.

PROTECTIVE DEPOLLUTING* ESSENCE
A new weapon in the fight against environmental stress to incorporate into your beauty ritual every day, and protect your skin's youth. This formula works like a barrier against pollution. Its innovative dropper bottle provides just the right amount of protection, every day while enveloping the skin in an ultra-comfortable hydrating veil.
Advice from your beautician
Use an enveloping application technique to fuse the unique texture of this essence with your skin: put a few drops into the palm of your hand and apply to the face and neck with gentle tapping movements. Use in THE MORNING after your cream to protect your skin, and in THE EVENING after cleansing, before the cream to perfect the skin's fight against pollution.

INSTANT ENERGIZING CORRECTOR
An incredible texture that transforms during application to adapt to all skin tones and skin types. This EE** cream contains encapsulated pigments to instantly target and correct any imperfections visible on the skin's surface. In just one step, visual imperfections fade and the complexion is evened out.
Advice from your beautician
Ideal as a unifying make-up base, it can also be used alone to brighten the complexion for an ultra-natural correcting effect.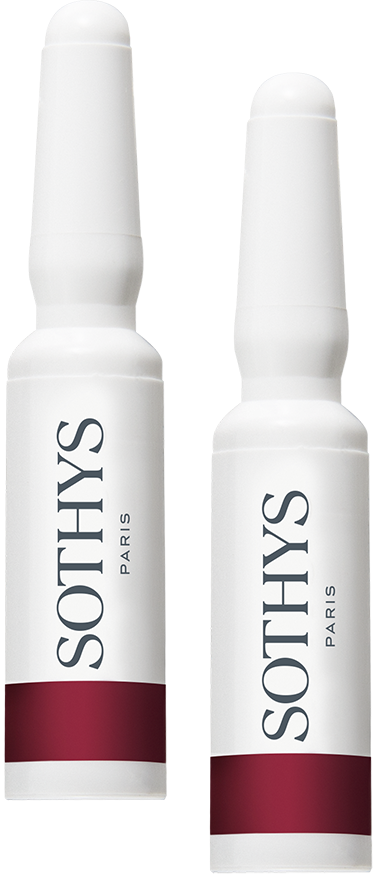 ENERGIZING RADIANCE AMPOULES
Energizing radiance ampoules work like an instant transparent mask to visibly diminish wrinkles as they contain a smoothing/tightening duo of beech bud extract and almond biofibres.
Advice from your beautician
After cleansing, apply your usual Sothys cream, then apply the contents of an Ampoule to the face and neck and gently smooth over the skin. Can be blended with foundation for impeccable make-up hold!