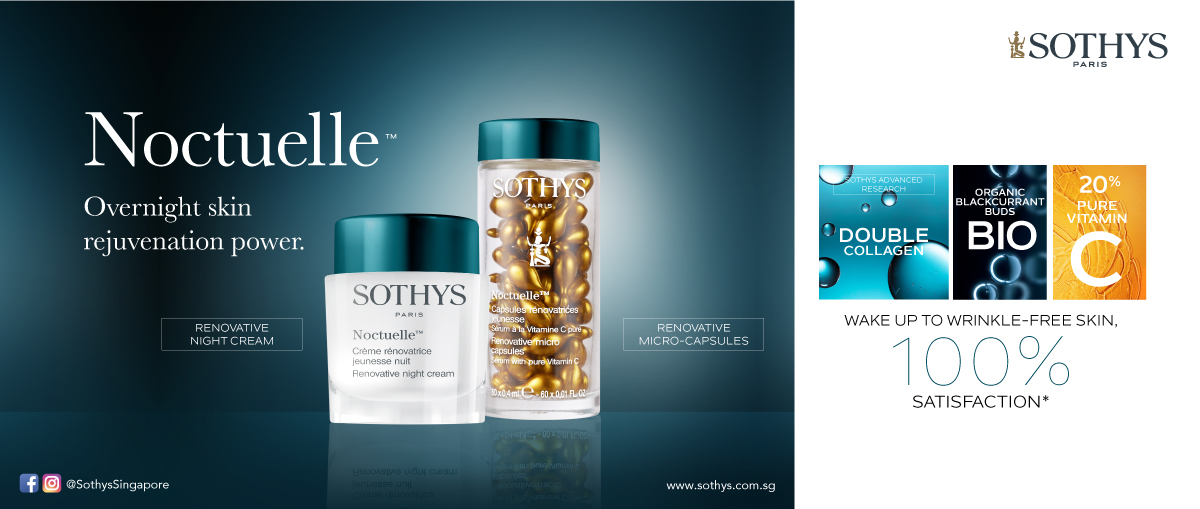 Short nights, hectic life, daily aggressions — every day, your skin is subjected to a harsh ordeal.
NIGHT AFTER NIGHT, the Noctuelle™ line, with its Renovative night cream and Renovative micro-capsules,
reveals your skin to be visibly renewed. It appears rested, younger and more radiant.
Because cell renewal is twice as important at night as it is during the day, Sothys Advanced Research has selected the
latest generation and highly effective active ingredients to preserve your skin's youth, night after night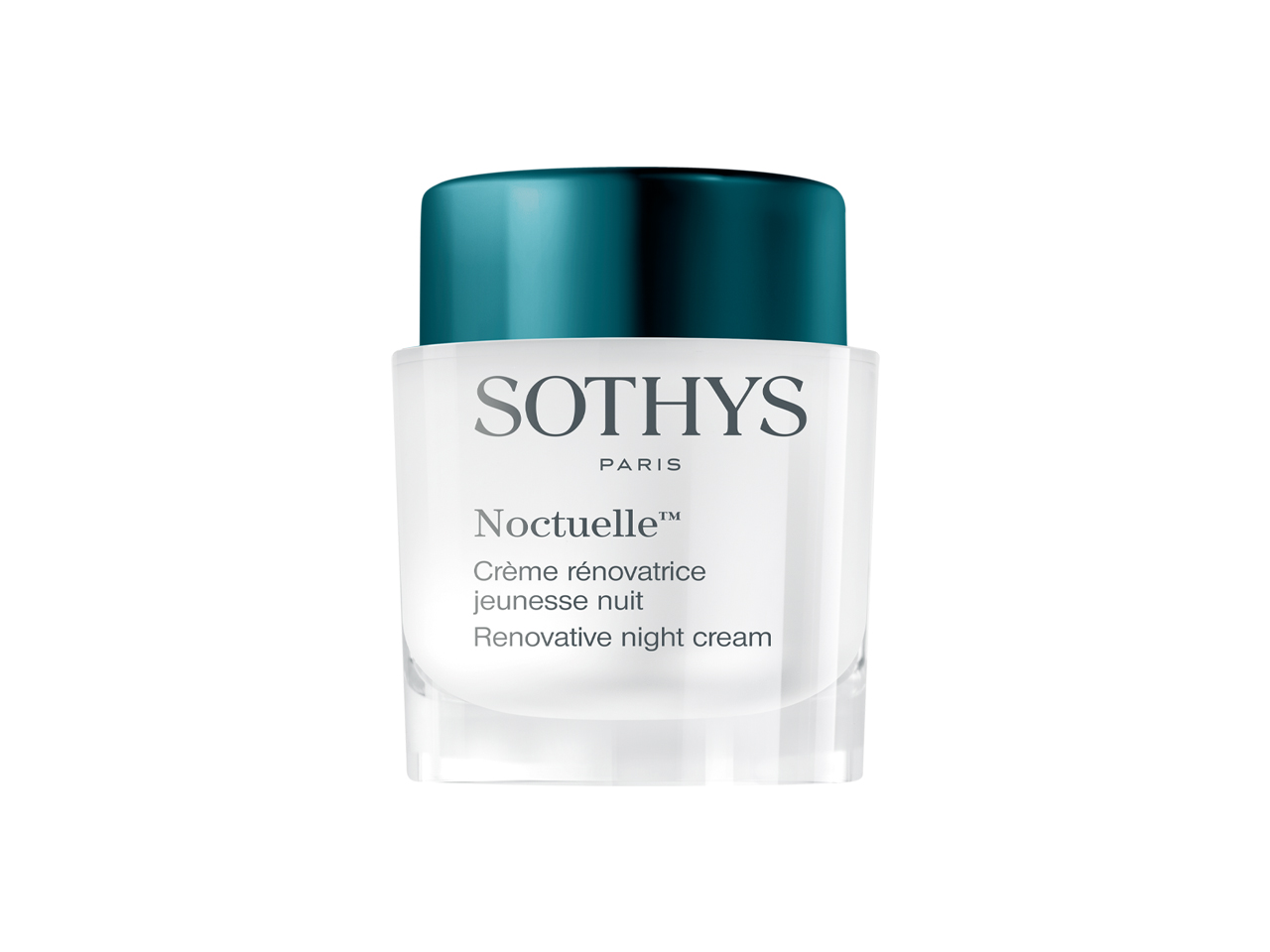 Renovative Night Cream
After a day subjected to aggression, the skin is visibly regenerated and benefits from the repairing power of the night to reveal visibly renewed skin, which appears rested and younger in the morning.
Visible Result: Night after night, this cream with a relaxing fragrance visibly renews the skin's youth.
Skin Type: All skin types, even sensitive.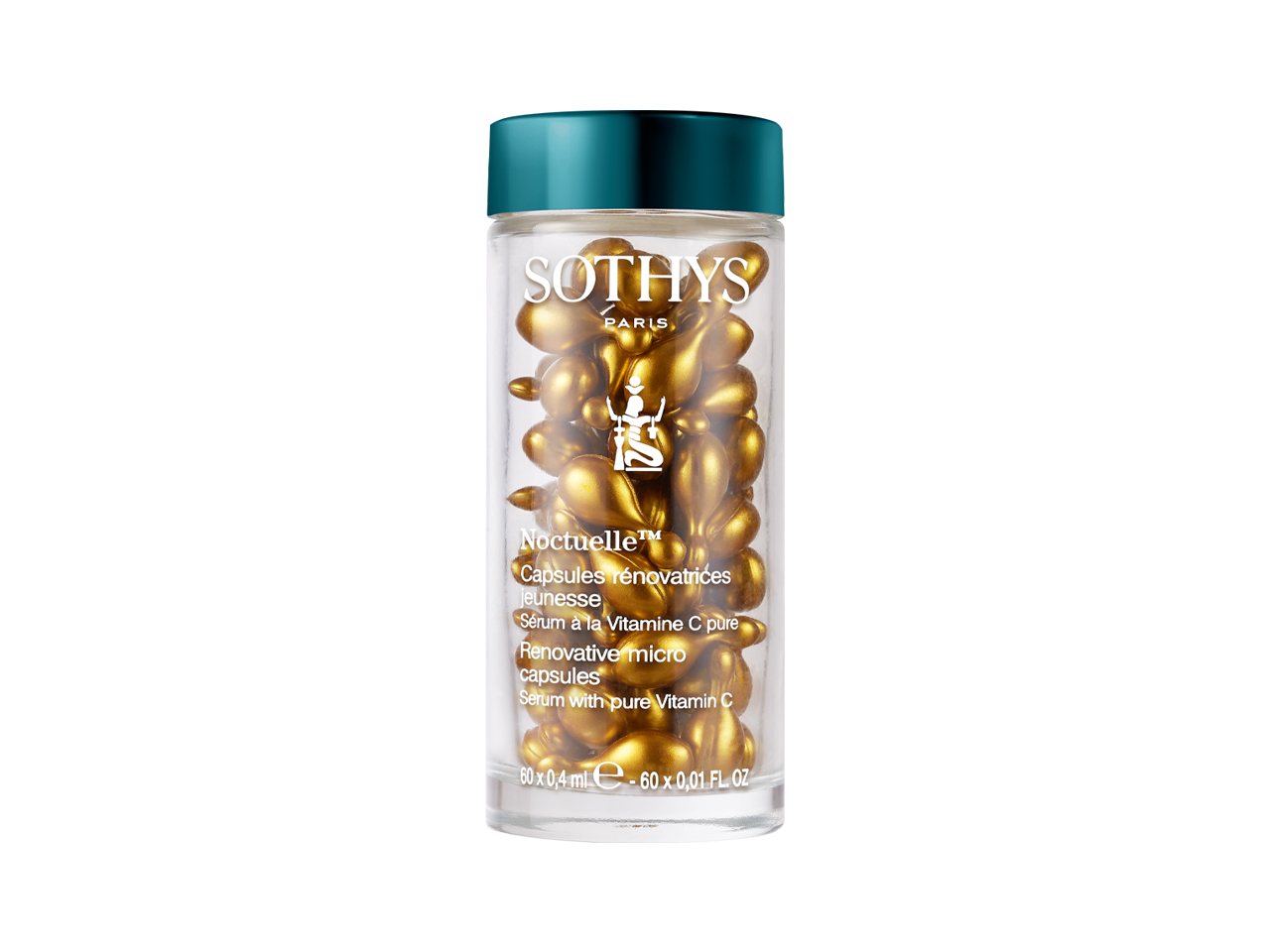 Renovative Micro Capsules Serum with Pure Vitamin C
Unique micro-capsules, which are plant-based and 100% biodegradable. Deliver the right amount of pure vitamin C (20%) to your skin, in a velvety-soft formula.
Visible Result: Night after night, the skin is visibly transformed by the effects of this serum containing concentrated vitamin C, with proven efficiency on radiance and the appearance of the signs of ageing (firmness, wrinkles and dark spots).
Skin Type: All skin types, even sensitive.